-Housing Ministry to provide assistance
In keeping with a commitment by His Excellency, President Dr Mohamed Irfaan Ali, informal settlers residing along drainage and sea defence reserves on the East Bank of Demerara were engaged on relocation by the Ministry of Housing and Water – Central Housing and Planning Authority (CHPA) and the Ministry of Public Works – Sea and River Defence Board at the Little Diamond/Herstelling Neighborhood Democratic Council (NDC) on Wednesday.
Minister of Housing and Water, Hon. Collin Croal; Chief Executive Officer of CHPA, Mr. Sherwyn Greaves; Chairman of the Sea and River Defence Board, Brigadier Gary Beaton; and Chairman of the Little Diamond/Herstelling NDC, Mr. Puneet Jaigopaul were present.
Three hundred and seventeen (317) structures, including fifty-seven (57) owned by Venezuelan immigrants are on the reserves at Little Diamond (15 structures), Great Diamond (49 structures), Grove (96 structures), Herstelling Sea Dam (86 structures), Farm Sea Dam (45 structures) and Covent Garden (7 structures). Of the 317 structures, close to thirty are unoccupied. Monitoring will be done on the area and no new structures will be allowed.
The reserves, which fall under the purview of the Ministry of Public Works are regarded as 'zero-tolerance' areas and are therefore unsuitable for housing development. Continuous occupation will impede drainage works, which can result in flooding and also affect access to critical areas.
Minister Croal stated that the relocation process is expected to be completed within the next six months. The Minister also emphasised that the government's response to squatting is not based on race or politics but rather on assessments carried out by the Ministry and other agencies to determine whether regularisation or relocation is the best option.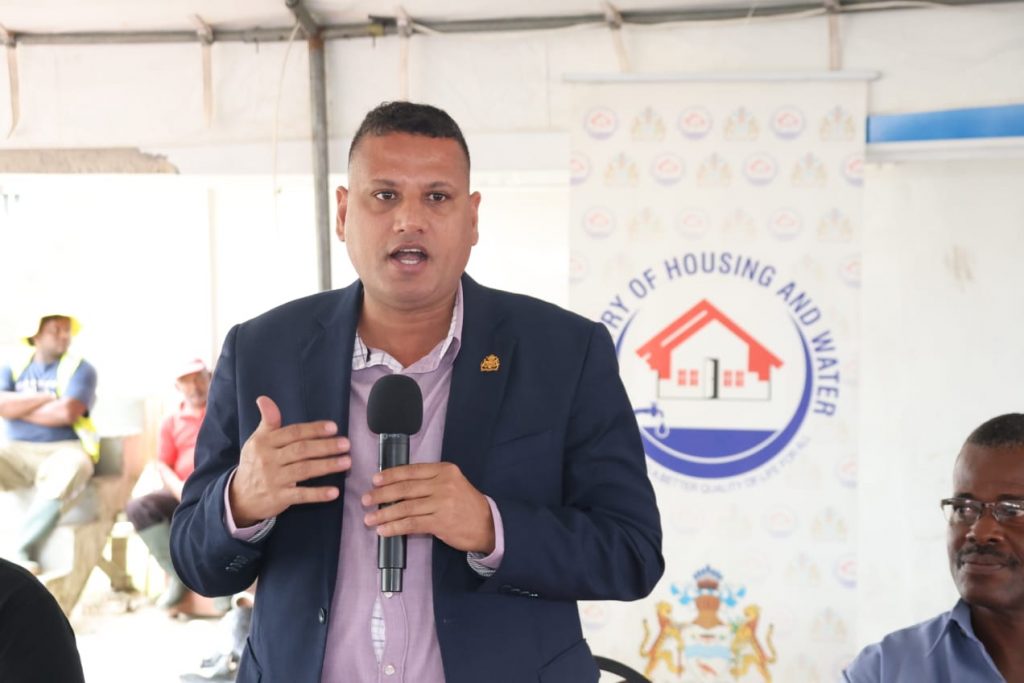 The relocation and resettlement programme will provide the informal settlers with four main housing options:
Existing turn-key (move-in ready) housing units will be made available.
An area at Great Diamond outfitted with the necessary infrastructure works is earmarked for persons who are desirous of building homes.
Land allocations at other schemes.
Venezuelan immigrants will be assisted with building through the Men on Mission (MOM) initiative.
"There is only one way we will move forward, work with your government. You have a government that is sincere so whatever we say to you we will deliver on that," the Minister affirmed.
CEO Greaves underscored that the each household will be provided with the necessary assistance to facilitate their relocation to wholesome housing schemes. The squatters were able to register for the house lots and housing units during Wednesday's exercise. Officials from the New Building Society, Republic Bank Limited-Guyana, Demerara Bank, Citizens Bank and Guyana Bank for Trade and Industry (GBTI) were also on the ground pre-qualifying persons for the homes.
Several persons indicated their satisfaction with the government's approach, noting that it will provide better living conditions for their families.
Ms. Vanessa Deonarine, who has been living in the area for close to six years, underscored that the relocation would be a significant improvement for children and others residing along the reserve.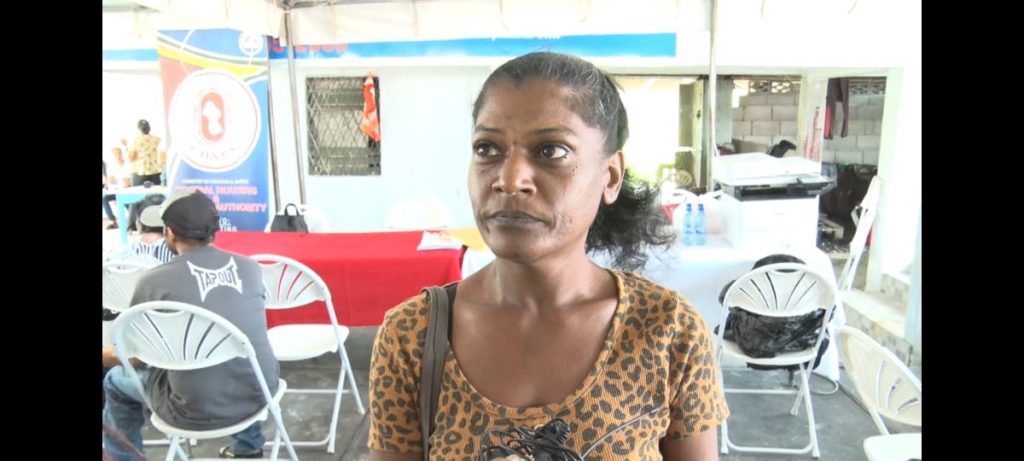 "It's a wonderful opportunity for us on the sea dam because when the rain is falling the place is very muddy like slush and then the kids have to go through that everyday to go to school," Ms. Deonarine stated.
Father of two Mr. Jitendra Denanauth, also stated that it would be a dream come through for his family to become legal landowners. They have been living in the area for approximately five years.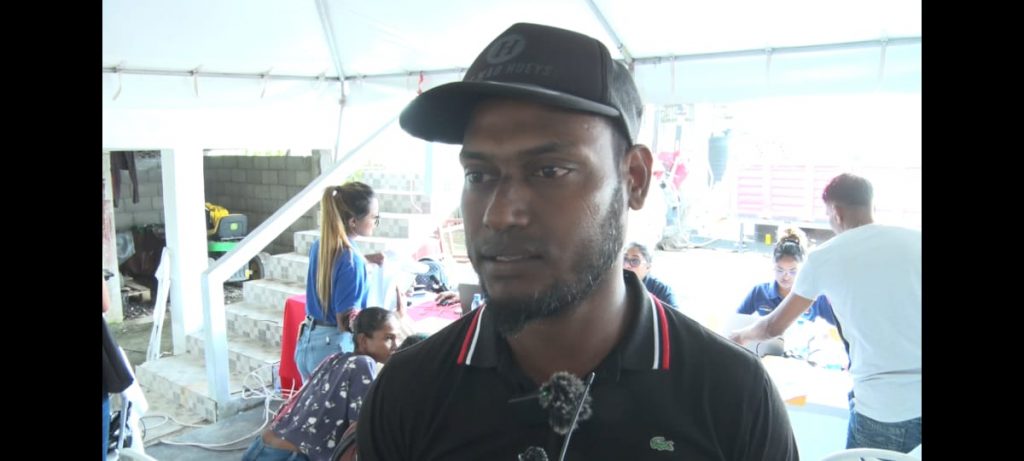 "It will be a privilege getting your own house lot because where we living isn't too nice because when the when rain falling the place does be so muddy. When the kids going out to school and thing they shoes does nasty […] everyday they wake up they're always talking that they want move into their own home," Mr. Denanauth said.
Engagement with the informal settlers will see continue, as the process moves forward.
Photos: Anil Seelall, CHPA PR Dept.