Some 60 persons from Spring Gardens, a satellite of River's View, Region 7 are now accessing potable water to their homes for the first time in decades, thanks to extension works which were carried out on an existing water supply system in the community.
On Monday, January 9, Minister of Housing and Water, the Hon. Collin Croal visited the community where he met with the village Toshao and inspected the recently completed works. The Minister was accompanied by Hinterland Service Director, of the Guyana Water Inc. Mr. Ramchand Jailall.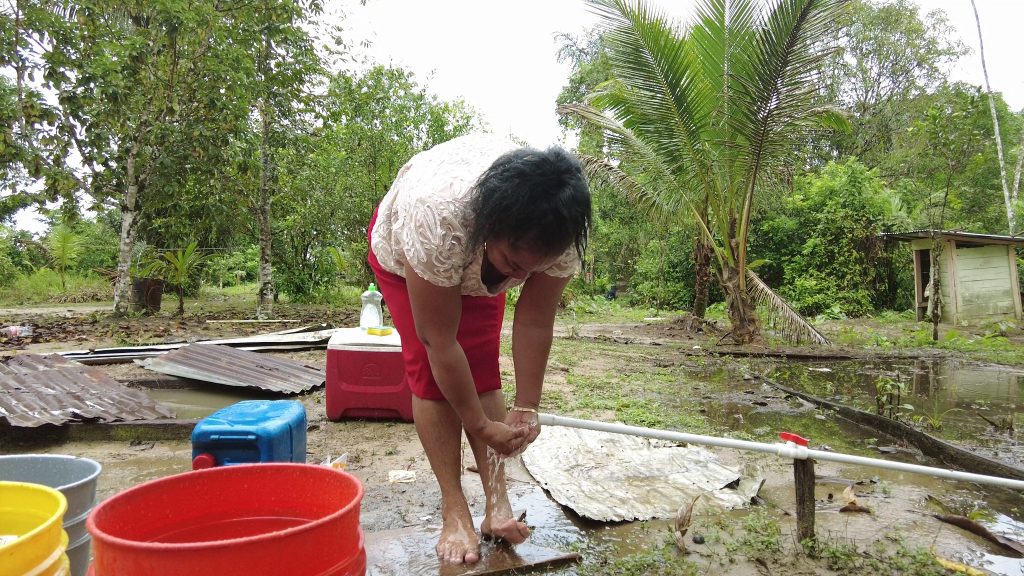 Toshao, Ms. Melena Pollard, lauded the Ministry for the recently completed works, as she noted how essential potable water is. Prior to the extension work, Pollard explained residents relied heavily on rainwater harvesting.
The works carried out on the system saw the installation of 2.5 km of PVC pipe and 15 new service connections, all to the tune of $2 million.
The Minister and team also visited Dagg Point and Westerbeck where he engaged residents and village leaders on how to improve access to potable water.
Here are some additional scenes from the Minister's meeting.
Photos: Sydel Thomas, CHPA PR Dept.