October 16, 2023 – The relocation process for the squatters along the Grove, Little Diamond, Great Diamond, Farm, Herstelling and Covent Garden Sea dam, has commenced. Earlier today, the Ministry engaged close to 100 families to initiate the land allocation process for those who had previously expressed interested in land.
The families were first engaged earlier this year, at the Herstelling/Farm NDC, where they were facilitated to lodge application for house lots, register their interest for turn- key homes or residential lots.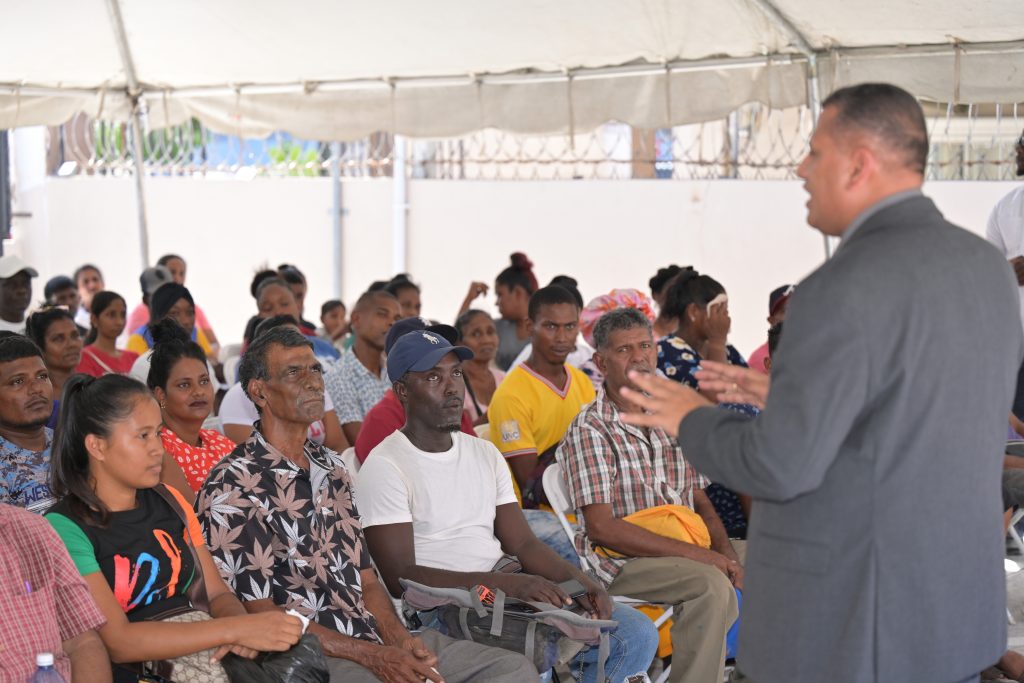 Also, another 45 families have registered for low-income housing units and have started that process.
At today's exercise the main applicant from each household was allowed to pull their lot number and started the documentation process. The lands allocated today are located at Little Diamond, East Bank Demerara and each measures 42X80 square ft.
Meanwhile, before the allocation process started Minister of Housing and Water, the Hon. Collin went through the string of measures which the Ministry will be undertaking in the entire relocation process. He reminded the families that relocation is the only way forward but noted that the agency is ready to work with everyone to make the process and smooth one. The Minister also used the opportunity to reiterated the Ministry's zero tolerance policy for squatting and recommitted to working with every region to eliminate the issue of squatting.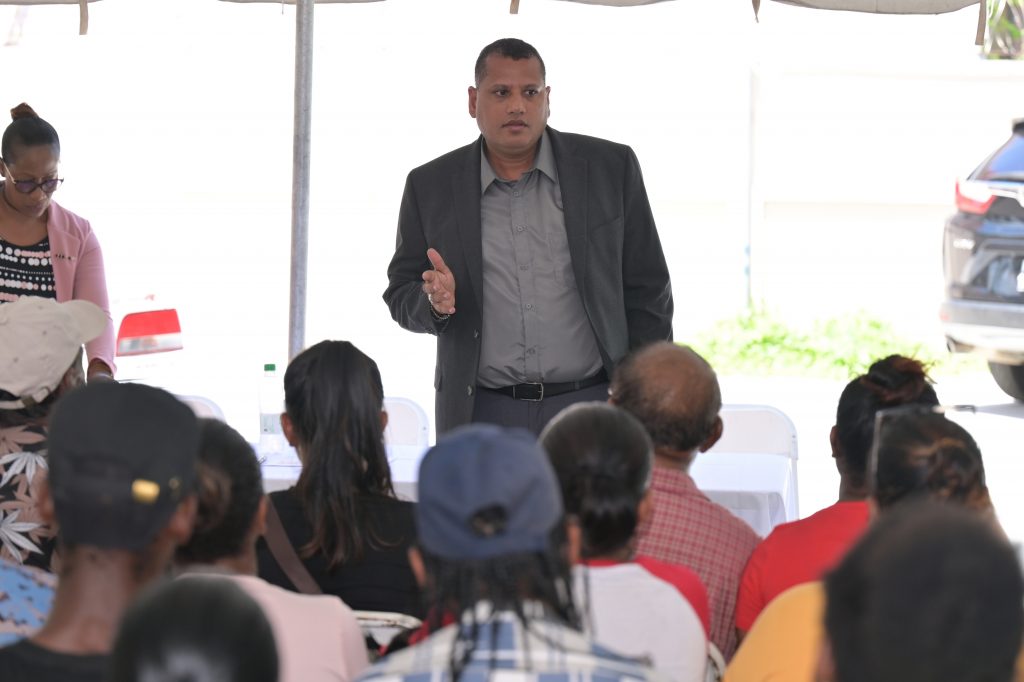 For those who were allocated lands, the Minister said they will be able to identify their respective lots by Sunday. One Sunday, each allottee will be shown their lot by surveyors attached to the Ministry. As it relates to critical infrastructure, Minister Croal pointed out that these will be installed immediately.
In January of this year an inventory found approximately three hundred and seventeen (317) structures, including fifty-seven (57) owned by Venezuelan immigrants are on the reserves at Little Diamond (15 structures), Great Diamond (49 structures), Grove (96 structures), Herstelling Sea Dam (86 structures), Farm Sea Dam (45 structures) and Covent Garden (7 structures). Of the 317 structures, close to thirty are unoccupied.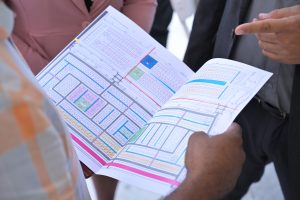 President, Dr. Irfaan Ali earlier this year tasked several agencies to engage the families to be relocated, stating that river defense are critical pieces of infrastructure and must be cleared of encumbrances.
Photos: Sydel Thomas, CHPA PR Department