The first thirty (30) beneficiaries of the Steel and Cement Housing Subsidy Programme received their vouchers, during a brief ceremony at the Ministry of Housing and Water-Central Housing and Planning Authority Headquarters on Tuesday.
Minister of Housing and Water, Hon. Collin Croal; Minister within the Ministry of Housing and Water, Hon. Susan Rodrigues; Permanent Secretary of the Ministry, Mr. Andre Ally and Chief Executive Officer of the Central Housing and Planning Authority, Mr. Sherywn Greaves all addressed beneficiaries at the activity.
The initiative is the brainchild of His Excellency, President Dr. Mohamed Irfaan Ali, to provide support for Guyanese seeking to construct their homes, whether on government-allocated or private lands. Homes estimated at $6 million and below can benefit from 1 sling of cement and steel. Meanwhile, builders with estimates above $6 million to $25 million will benefit from 2 slings of cement.
Minister Croal stated that the exercise is yet another tangible example of the government's commitment to ensuring that homeownership is made easier through the creation of strategic policies and programmes, especially in light of rising global prices.
"The aim is to help reduce the burden and enhance homeownership albeit rising international prices for materials, aggregates etc.," Minister Croal said.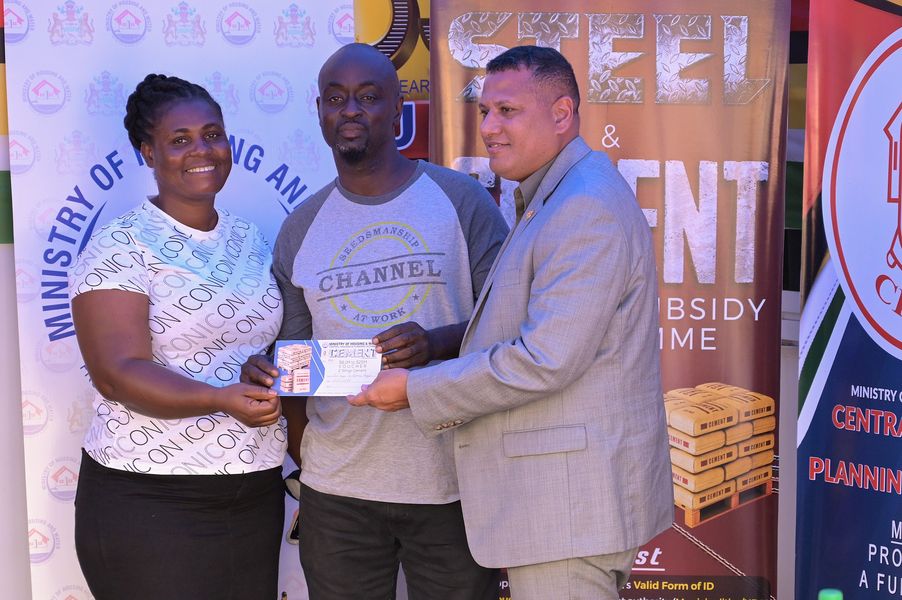 In addition to assisting beneficiaries, the Minister underscored that the distribution will also stimulate economic activity.
"In just this simple programme today, just the thirty of you, we will see therefore, by the time you leave the possibility of the injection of about over $10.5 million into the economy," he explained.
He also highlighted a number of other government programmes to promote homeownership nationwide such as: the removal of Value Added Tax (VAT) from building materials; the raising of the low-income mortgage ceiling; the Lethem Housing Support Programme; and the Adequate Housing and Urban Accessibility Programme (AHUAP) among others.
While many persons are able to obtain a government-subsidized house lot, Minister Rodrigues stated that an assessment by the PPP/C Government when they took office in 2020, shows that citizens still have difficulty obtaining funding to build a home on the property.
"This is not a hand out programme, this is a programme to ensure that people acquire homeownership," said Minister Rodrigues. She also told beneficiaries, "the values of cement and steel, which will be given to you, will help to make up that equity payment thereby allowing you to be able to get the final approval for your mortgage".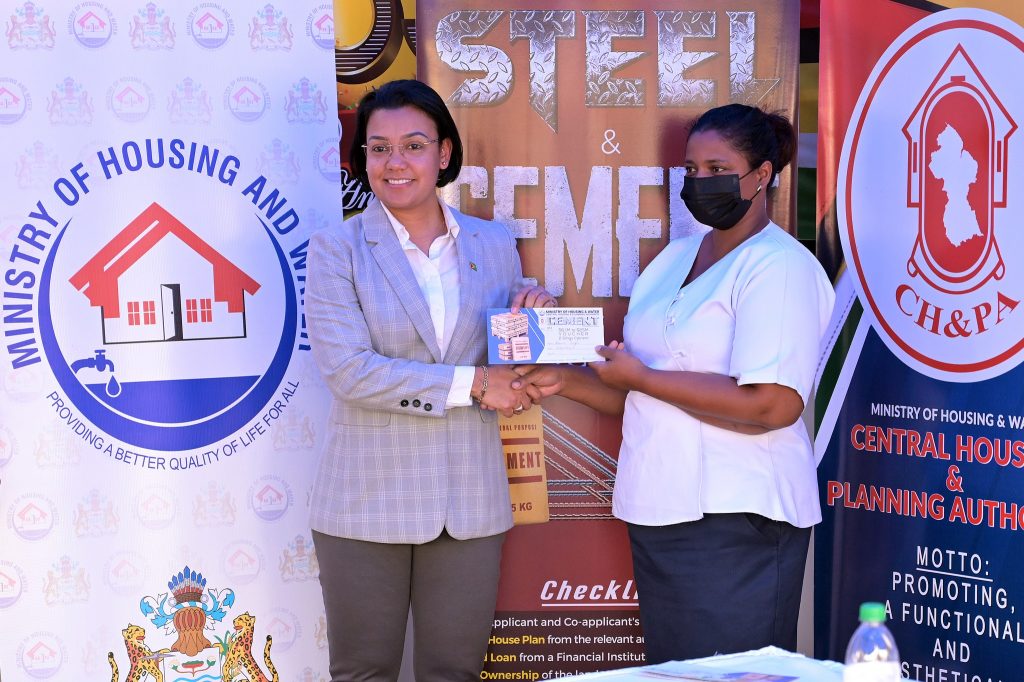 Meanwhile, CEO Greaves stated that the agency has received 1034 applications from Regions Two, Three, Four, Five, Six, Nine and Ten to date. Of this, 697 verification/field visits were conducted, 397 were recommended and 134 were approved for distribution, while the other applications are being processed.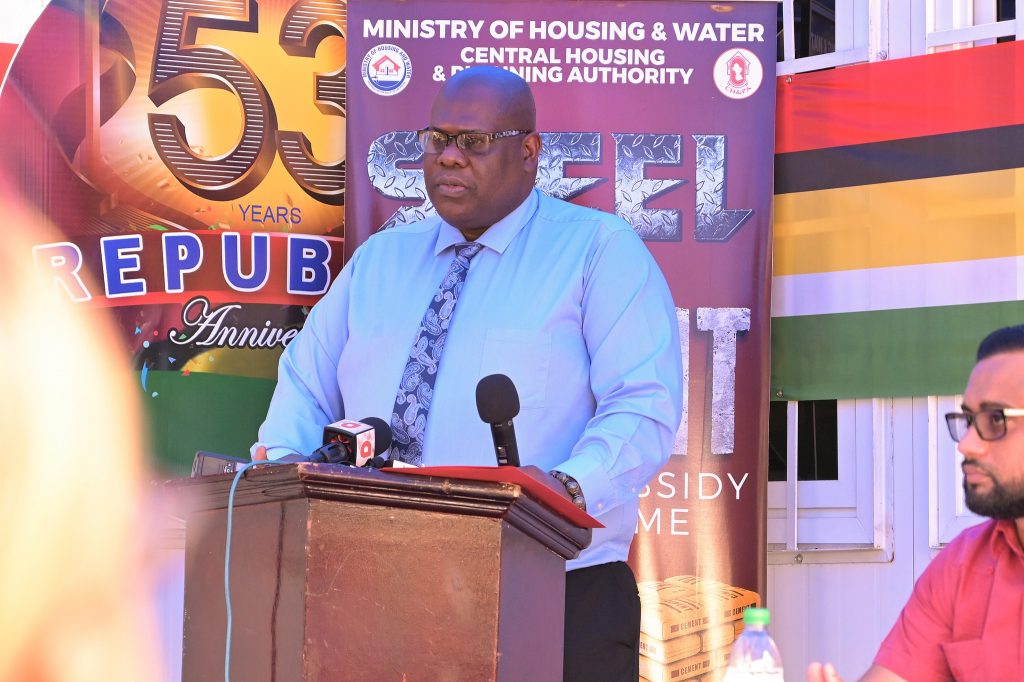 The first batch of recipients was elated and praised the initiative as one that will greatly assist their efforts to provide a better life for themselves and/or family.
Father of two, Mr. Quacy Smartt said that, "it was a good initiative on the part of His Excellency Dr. Irfaan Ali […] It means that I can provide a roof over my head for myself and my family".
"Cement and steel have always been expensive over the years, which creates a financial burden for homeowners. However, with this subsidy, it will provide tremendous help to homeowners." another beneficiary, Mr. Darren Isardin expressed.
Within the next two weeks, the Ministry aims to distribute at least 500 vouchers to persons who would have satisfied the programme criteria. Beneficiaries can select from a list of suppliers in their area. All suppliers are required to sell the construction materials at the same price.