Nine (9) families who have been squatting for some time at the Annandale Sea Defense Reserve (Sand Reef), East Coast Demerara, can now enjoy a better quality of life.
Each family was handed over the keys to their brand new, move-in ready two-bedroom homes at the Annandale New Scheme by the Minister of Housing and Water, Hon. Collin Croal on Monday.
The Director of Community Development at the Central Housing and Planning Authority (CHPA), Mr. Gladwin Charles and a technical team were also on the ground.
The homes are part of a commitment by His Excellency, President Dr. Mohamed Irfaan Ali in September 2022, following a visit to the area, where he observed their poor living conditions.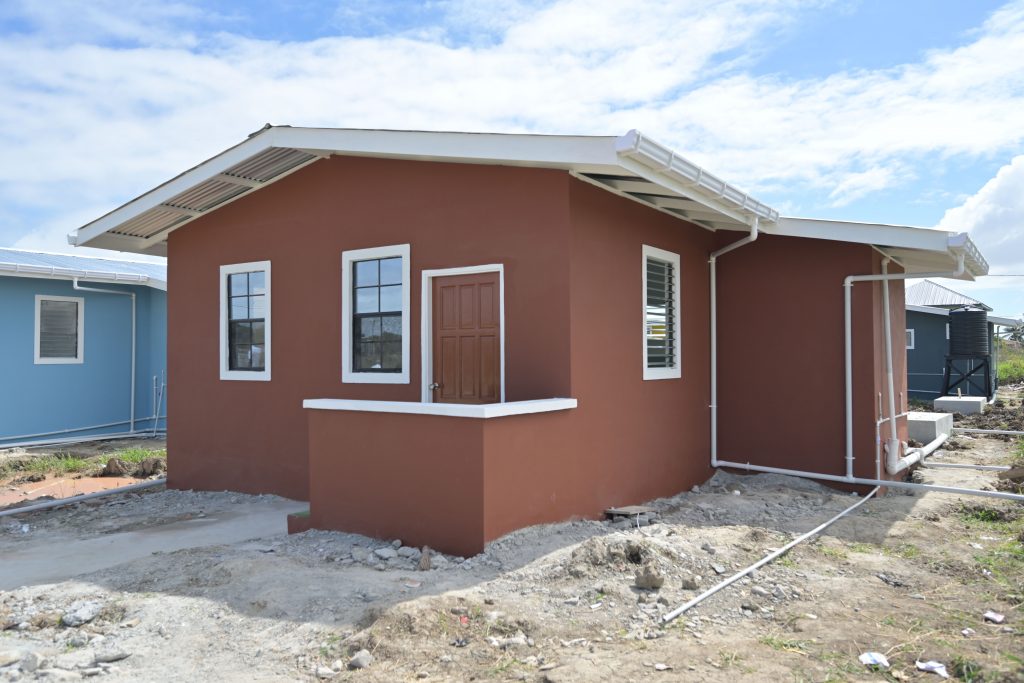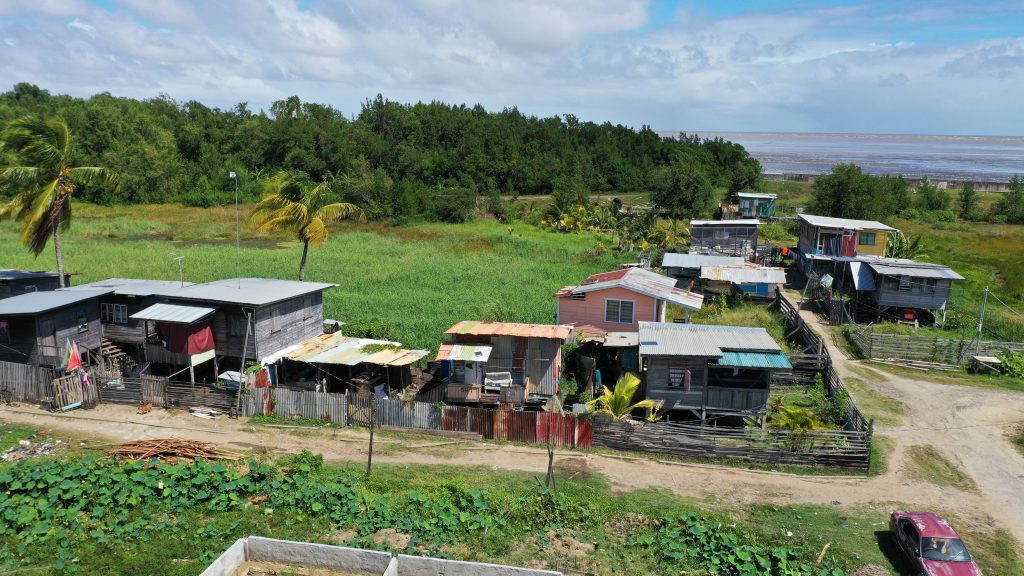 In total, fifteen (15) households are occupying the zero-tolerance area. Ten (10) families opted for the homes, while the remaining five (5) opted for lands to construct their homes. Minister Croal stated the relocation provides many benefits for the informal settlers, as they now have legal ownership of a land and can legally obtain electricity and water connections.
"If your compare the environment here to the environment they were in, you will realise that this is an upliftment. […] They were living in that swamp and when the water overflows from the seawall you would find that it's not a healthy situation," Minister Croal said.

Minister of Housing and Water, Hon. Collin Croal
Minister Croal further stated that the government is working to address squatting nationwide and no new squatting areas or structures will be recognized. He therefore urged persons to do the 'right thing' and to work with the government.
The Sand Reef residents, upon receiving their keys noted their satisfaction with government's intervention.
"I glad for the turnkey house because is nine years now I squatting and I got five kids," one of the beneficiaries, Mr. Rajesh Jaipaul said. He continued, "it gon be better because where part I used to live, when the rain fall you get flood and we nah get water and light. I trying buying a solar but the solar that still can't help the family 'cause we got computer, we got thing fah charge".

Mr. Rajesh Jaipaul and his wife in front of their new home

Meanwhile, Ms. Manjanie Roopchand who noted that she has living with relatives and squatting over the past decade stated, "I am very happy that I get a land and a house today…It's a better life fuh meh children them and I'm thankful for the President that it".

Ms. Manjanie Roopchand (center) receives the key to her home from Minister of Housing and Water, Hon. Collin Croal, in the presence of CHPA's Director of Community Development, Mr. Gladwin Charles (left)
The relocation process is being facilitated by CHPA's Community Development Department. Each home is constructed at a cost of $5 million. The families were engaged by commercial banks to source funding for the construction of their homes. With the required permissions obtained, the homeowners will also be able to make modifications to the homes according to their preferences.
In keeping with another aspect of the President's commitment, a number of families who have been occupying the Annandale Railway Line will be given titles to the lands on which they currently occupy through a regularization exercise in the coming weeks.
Photos: Sydel Thomas, CHPA PR Dept.