Housing and Water Minister, the Hon. Collin Croal has announced that some 800 allottees within the Cummings Lodge, 1767 Development will have access to their land, in time for Christmas.
The announcement was made moments ago, when the Minister made an impromptu visit to the area to meet with contractors.
The Minister toured the area, starting from the Aubrey Barker access point to the Cummings Lodge 1767 Development, then to the Eccles highway.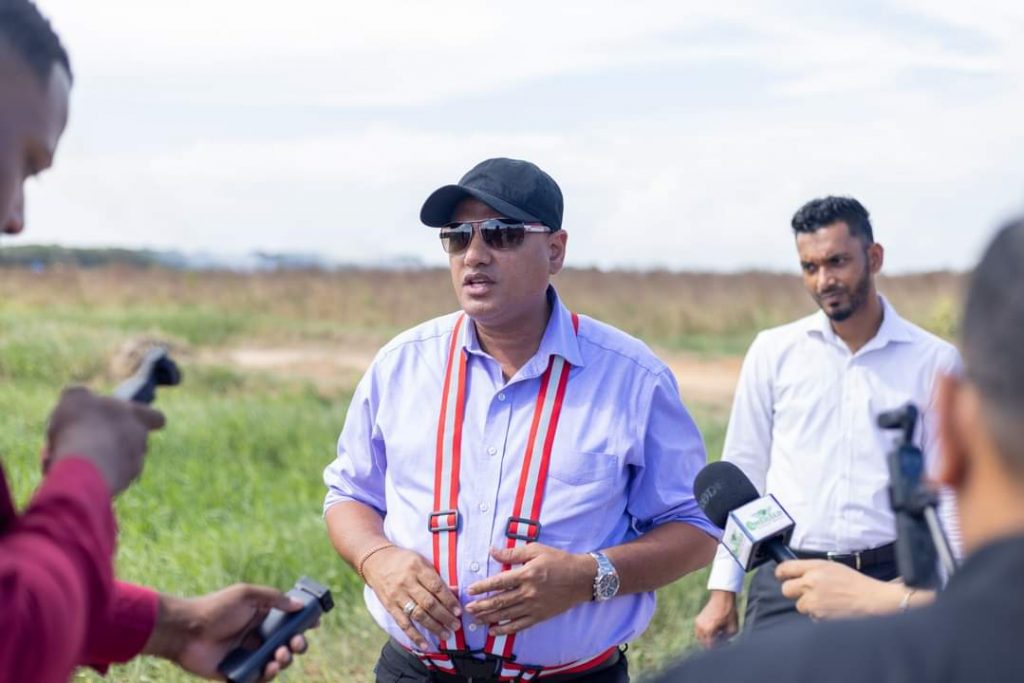 According to Minister Croal, people have been waiting far too long for access to their lands, and as such he issued an ultimatum to the contractors. A total of six contractors are carrying out works in the area.
These works include; the laying of the pipe network, road network, land clearing, and drainage infrastructure.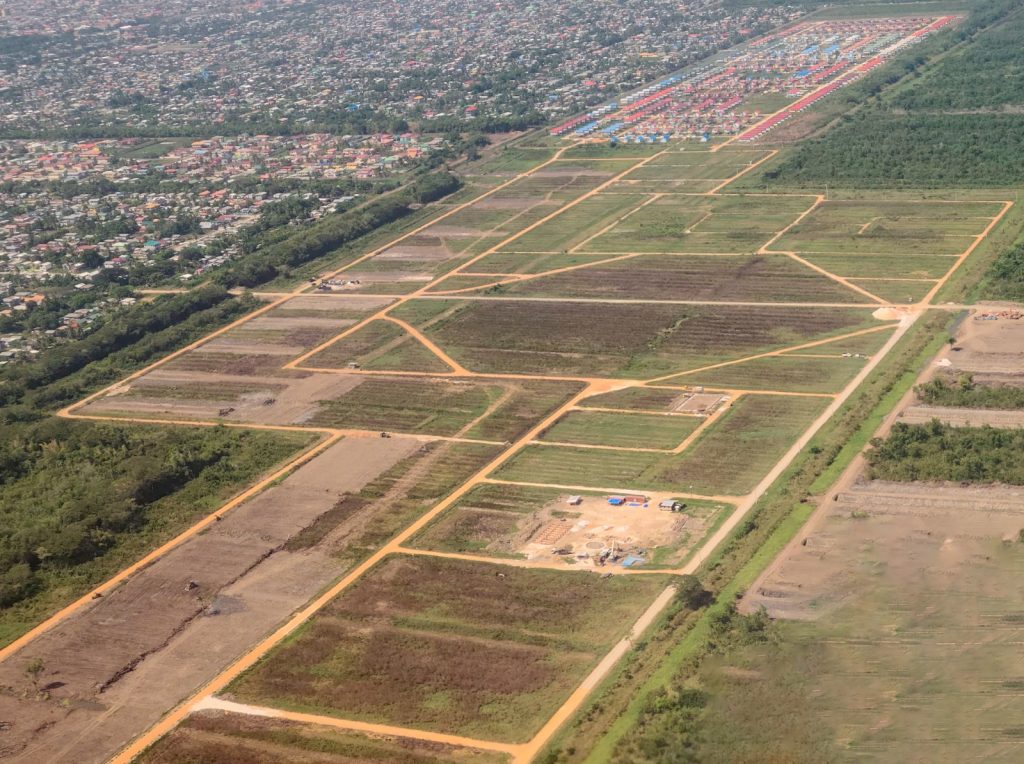 The contractors were told that all works must be completed by November 30, 2023; failure to meet this deadline will result in the Ministry applying liquidated damages.
Further, the Minister gave an update on the ongoing road work taking place on the Ogle to Eccles interconnection. He noted that the works are progressing smoothly, despite some minor challenges.
Additionally, mention was made of the $1.4 billion water infrastructure works that are ongoing in the Cummings Lodge housing development. The Minister spoke of the ongoing works on a new well and water treatment plant which will serve the area and Sophia.