Residents of Victoria, East Coast Demerara are expected to benefit from skills training and employment opportunities through the Community-based Employment Stimulation Project (CESP).
CESP is executed through the Ministry of Housing and Water-Central Housing and Planning Authority (CHPA). Under this initiative, concrete blocks will be produced by villagers and supplied to contractors building homes through the national housing programme.
Minister of Housing and Water, Hon. Collin Croal; CHPA Deputy Director of Community Development, Mrs. Donell Bess-Bascom and technical staff engaged the residents on the initiative, at the Community Centre Ground this evening.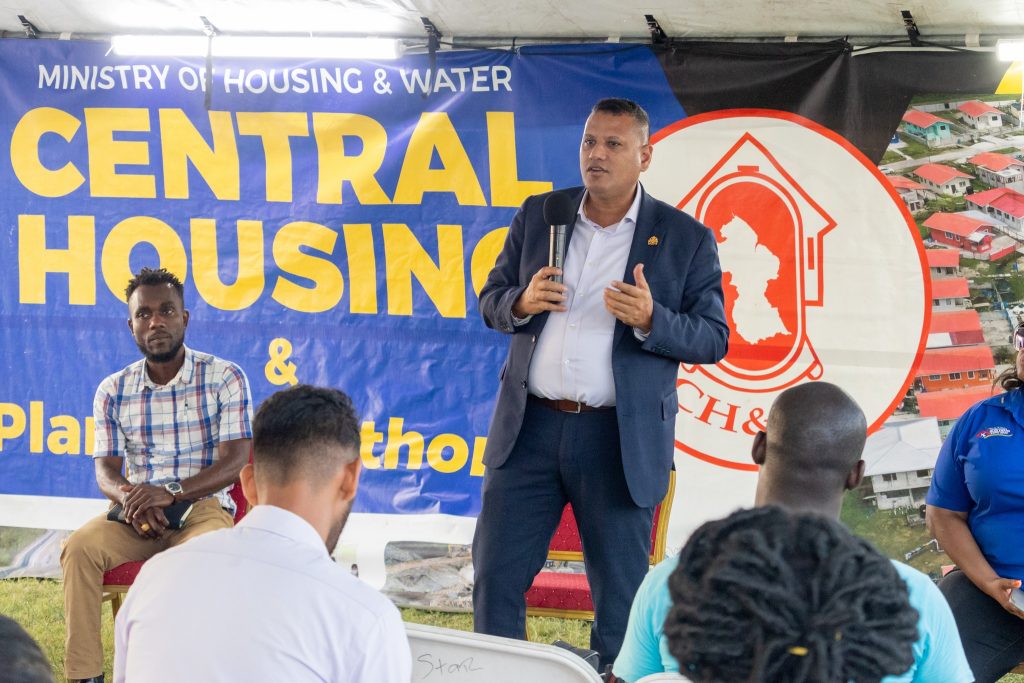 Minister Croal expressed the Ministry's commitment to providing support for the groups participating in the programme, while emphasizing the importance of committing to timelines. Start-up resources, such as tools, will be furnished to these groups, who have already identified suitable lands for the project. A crucial step in the process involves block-making training for these groups, which will be done by CHPA's Projects Department in September 2023.
Mrs. Bess-Bascom further stated that the project goes beyond the technical skills required for block-making. In addition to training in concrete block production, participants will also receive life skills, job readiness, and small business management training. This comprehensive approach seeks to equip individuals not only with the necessary skills but also with the tools for personal and professional growth.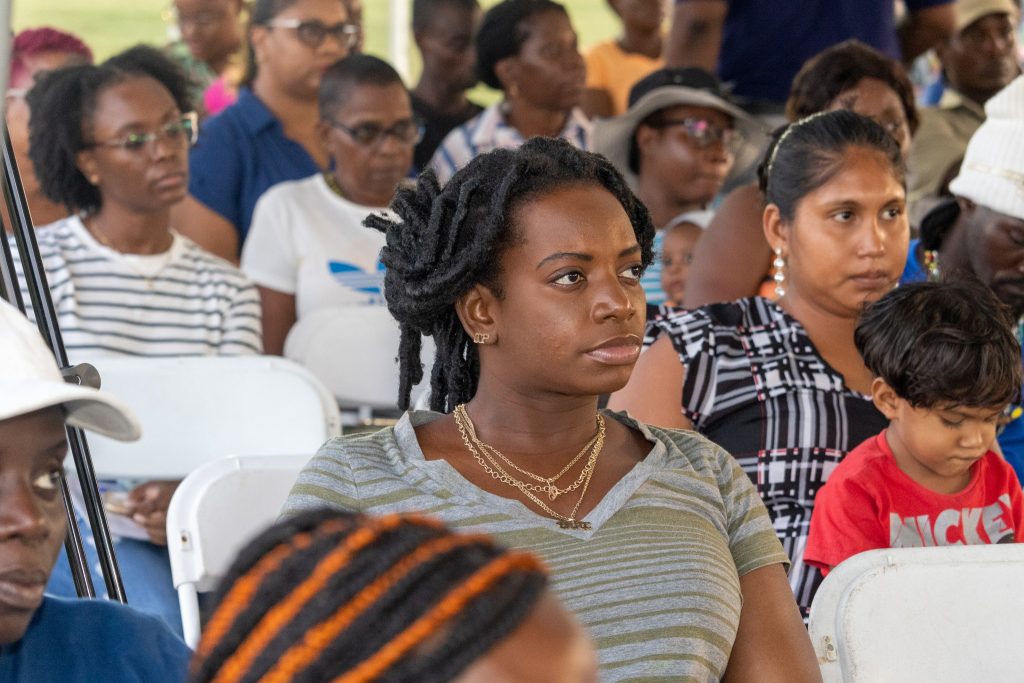 CESP is the brainchild of His Excellency Dr. Mohamed Irfaan Ali. The primary objective is to uplift the lives of vulnerable communities and groups in Guyana by generating employment opportunities. It is focused on regions 3, 4, 6, and 10 and extends its support to organizations working with individuals with disabilities. The CESP has partnered with the Guyana National Bureau of Standards to provide training to groups under the project and has provided start-up support to vulnerable communities in Albouystown, Leopold Street, Guyana Institute for the Blind, and the North Ruimveldt Parent Support Group. To date, close to 10,000 blocks have been sold and more than 60 persons employed as a result of CESP from Mocha, Leopold Street and persons living with disabilities from various parts of Georgetown. CESP is slated to run from May 2021 to 2025.