– Min. Rodrigues at Reg. Two flag raising and Remembrance service
The Hon. Susan Rodrigues, Minister within the Ministry of Housing and Water joined the Region Two, Regional Democratic Council for its National Prayer and Remembrance of the victims of Mahdia Secondary School Dorm tragedy.
The activity also coincides with the region's 57th Independence Anniversary celebrations.
Among those in attendance are; Ms. Vilma De Silva-Regional Chairperson, Mr. Humace Oodit-Regional Vice Chairman, Ms. Susanah Saywack-Regional Executive Officer, Mr. Arnold Adams-Prime Ministerial Representative, members of the Disciplined Services and residents.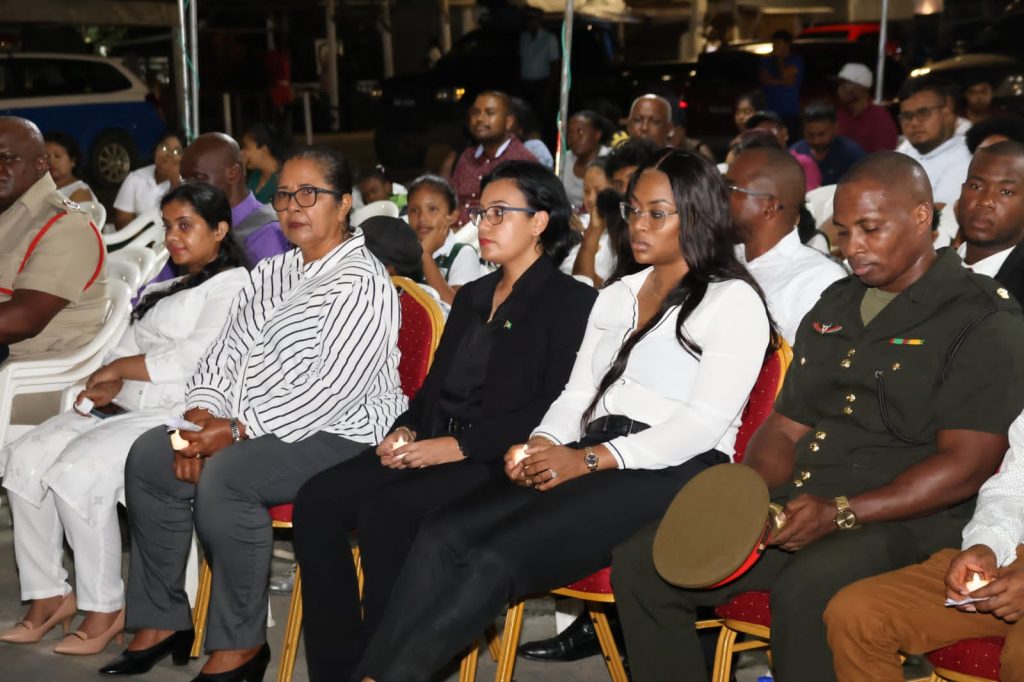 The activities for the evening began solemnly with prayers, music, and poems that paid tribute to the 19 children who perished in the fire.
Representatives from the three main religions each took time to offer prayers, scripture discourse and chanting, songs and recitals all paying tribute and words of comfort to the victims, their families and survivors of the Mahdia tragedy.
Minister Rodrigues in her remarks lauded Guyanese for their demonstration of unity in this time of grief.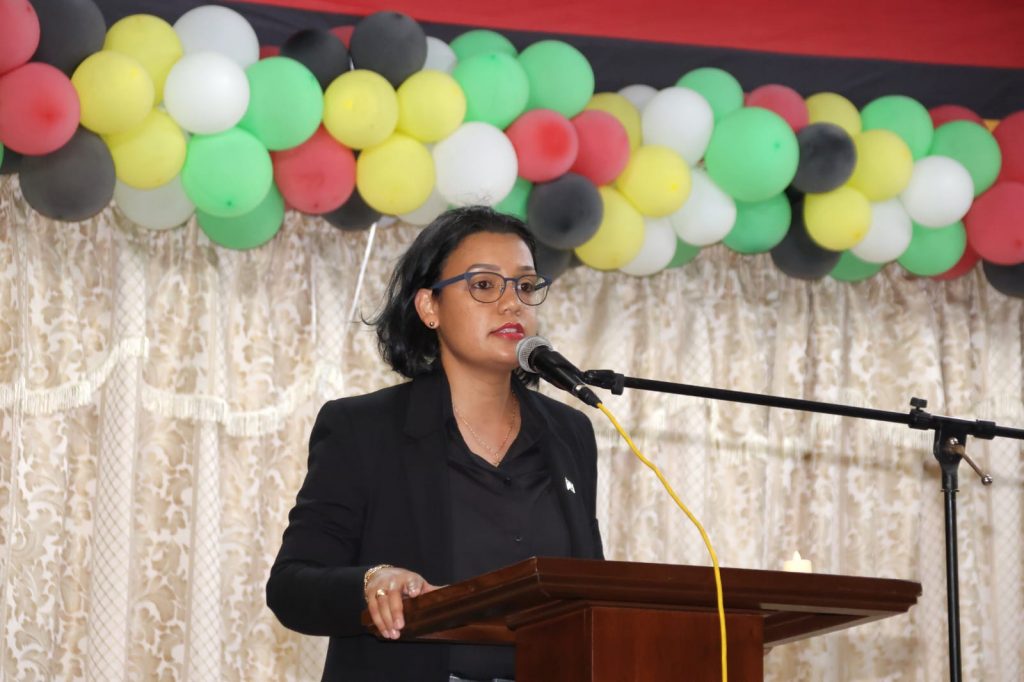 "Our nation has lost 19 precious lives, 18 girls and one boy, we must honor their memory and never forget them, and I must commend the efforts made to honor them,".
She noted even as Guyana celebrates it Independence, Guyanese must be cognisant of the fact that its people are the most valuable resources.
It is with this in mind, she iterated that no effort must be spared in protecting this most valuable resource.
The Minister added that while citizens play their part in nation building, the Government will continue to invest in the development of the nation's people.
"In order for Guyana to fully develop we must invest in the all-round development of our people, by empowering them…development is what truly makes us free people".
She added that the government will continue to invest in the health care, education, infrastructure, housing and all other sectors all of which ultimately aid in the development of our nation's people.
In expressing her condolences to the families of the deceased and her support to the survivors, she sounded a call for Guyanese to continue to remain united in the times ahead.
"As time goes by and we remember these children we must think of them positively…they perished in their pursuit for a higher education".
Also on the occasion Regional Chairperson Ms. De Silva in her bit, shared an emotional speech, as she called for all to support each other in these trying times. "As we gather to celebrate Independence we must reflect on the struggles and sacrifice made to bring us to where we are today".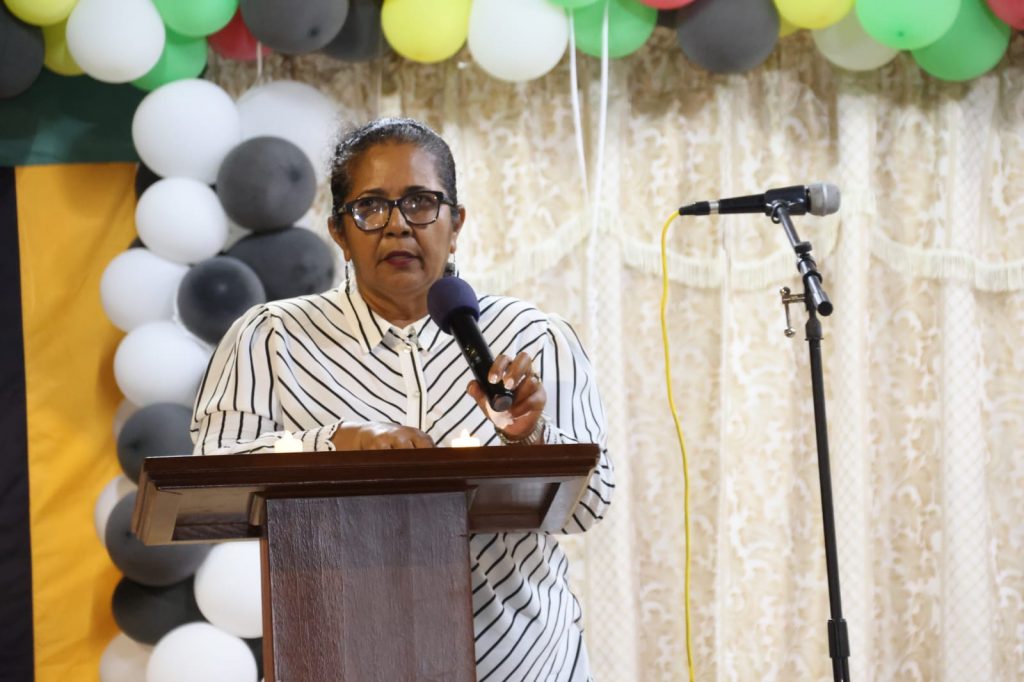 She called on Guyanese to spare a moment in their celebration to remember the 19 lives lost. "The death of those 19 young lives has cast a shadow over the country, but we must vow to ensure the safety of our future generation at all cost."
Let us all embrace each other with peace, love and prosperity.
Meanwhile there was one common message from leaders of the three main religions, as they too called on Guyanese to rally around each other with peace and love.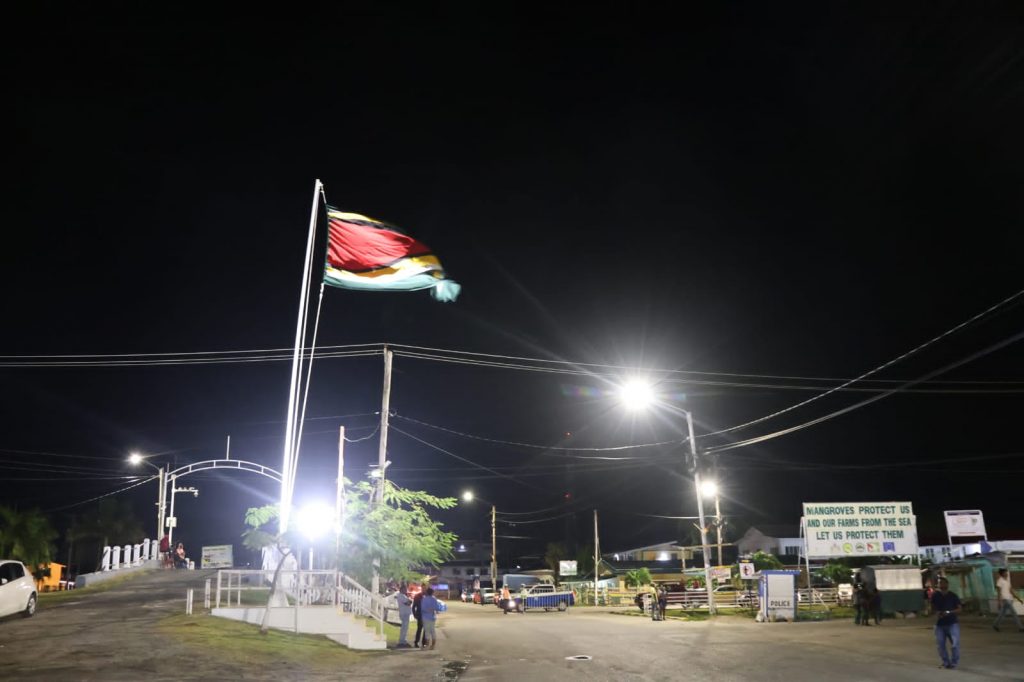 Also shortly before midnight, the Minister and Regional Representatives joined members of the Joint Services for the hoisting of Golden Arrowhead at the Anna Regina Market Square tarmac.