-as $12M well commissioned
Approximately five hundred (500) residents at Huradiah and Acquero in the Moruca sub-district of Barima-Waini (Region One) are now receiving first-time access to potable water, with the commissioning of the Huradiah Water Supply System.
The $12 million system was commissioned by the Minister of Housing and Water, Hon. Collin D Croal on Saturday.
Director of Hinterland Services at the Guyana Water Incorporated (GWI), Mr. Ramchand Jailal; Vice-Chairperson of Region One, Ms. Annansha Peters; other local representatives and residents were at the simple ceremony.
Prior to the water system residents utilized water from the nearby creeks and practiced rain harvesting. Minister Croal stated that the government has placed emphasis on providing a better quality of life for indigenous peoples and will ensure that they have safer water for consumption and also benefit from other government initiatives.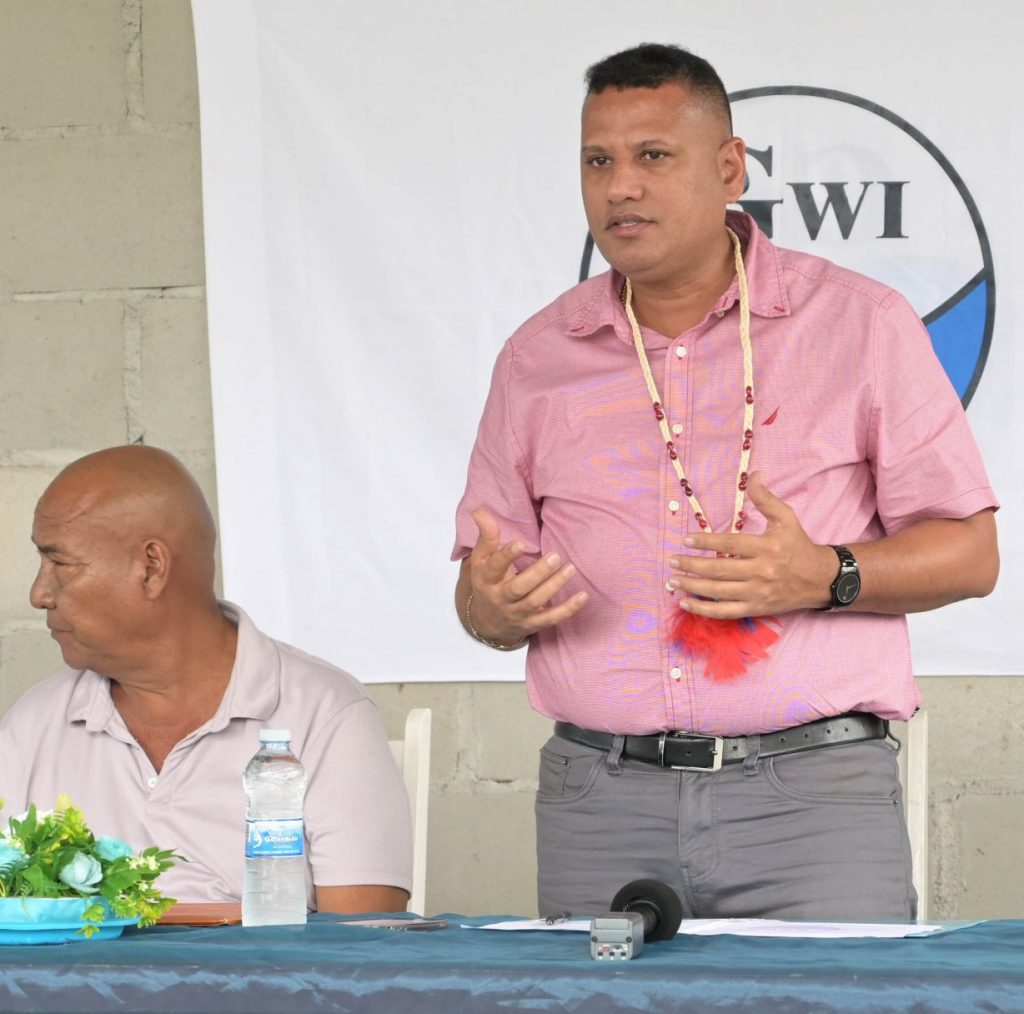 "More resources will be pumped into your Region to ensure that you are equally benefiting and accessing the development […] in terms of social welfare and equally for infrastructure because what the people on the coastland experience you must experience wherever you are in this beautiful country," affirmed Minister Croal.
The Minister underscored that when the government took office in 2020, an analysis of water coverage revealed that only 46% of hinterland communities had potable water access. With an investment of approximately $2 billion, the PPP/C Administration has since raised hinterland water coverage to 75% by the end of 2022. Through Budget 2023 some $1.4 billion is expected to be expended to increase the water coverage to 87% in Regions One, Seven, Eight and Nine. In the Moruca sub-district, wells are expected to be drilled in several communities such as Santa Rosa, Kamwatta and Parakeese etc.
Scope of works for the Huradiah Water Supply System includes the drilling of the potable water well (57 meters/ 186 feet), installation of approximately 4125 meters (4.1 km) of distribution pipes, installation of a photovoltaic pumping system, construction of a perimeter fence, installation of 75 service connections and 3 stand pipes at Acquero Landing & Huradiah/Cabora Junction to benefit persons traversing the area.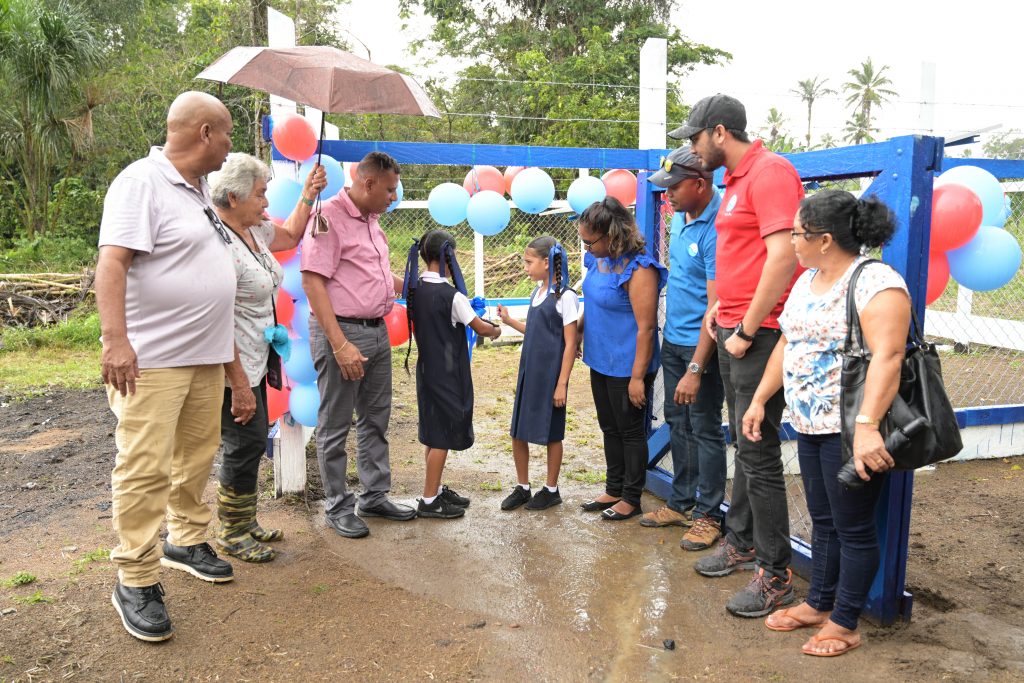 Director of Hinterland Services, Mr. Jailal stated that the well was drilled by GWI's PAT rig and in-house drilling team. Additionally, installation of the distribution network, pumping system and construction of the fence were executed by the Santa Rosa Village Council under GWI's supervision. This not only provided employment for residents but also reduced the cost of the project. Moreover, Community Service Officers (CSOs) have been trained to assist with the operation and maintenance of the system.
For Ms. Nalleine James, a resident of the area, the project will bring much-needed relief to her family and end their days of "fetching water".
"Before we had to punish to get water. We had to go to the creek far from our home. So now we're very thankful and happy that we have water in our area," remarked Ms. James.
Another resident, Ms. Tricia Rodrigues also noted that the new system will improve her daily life.
Ms. Rodrigues said, "I had to be using only the water from the rain because my pond water was very bad with iron or something that used to have this rust over it, so I suffered a lot for water".
While the project currently serves 85% of the area, an extension programme will be undertaken in 2023 to serve the remaining residents.
Photos: Sydel Thomas, CHPA PR Dept.