At the completion of a tour of the Great Diamond Low-income housing development, Prime Minister of St. Vincent and the Grenadines, the Honorable Dr. Ralph Gonsalves lauded President Irfaan Ali and his administration for the initiative.
On Tuesday, the Prime Minister was given a guided tour of the housing development by Housing and Water Minister, the Hon. Collin Croal; Minister of Local Government and Regional Development; the Hon. Nigel Dharamlall; Director of Projects-Central Housing and Planning Authority, Mr. Omar Narine and the Head of DuraVilla, Mr. Rafeek Khan.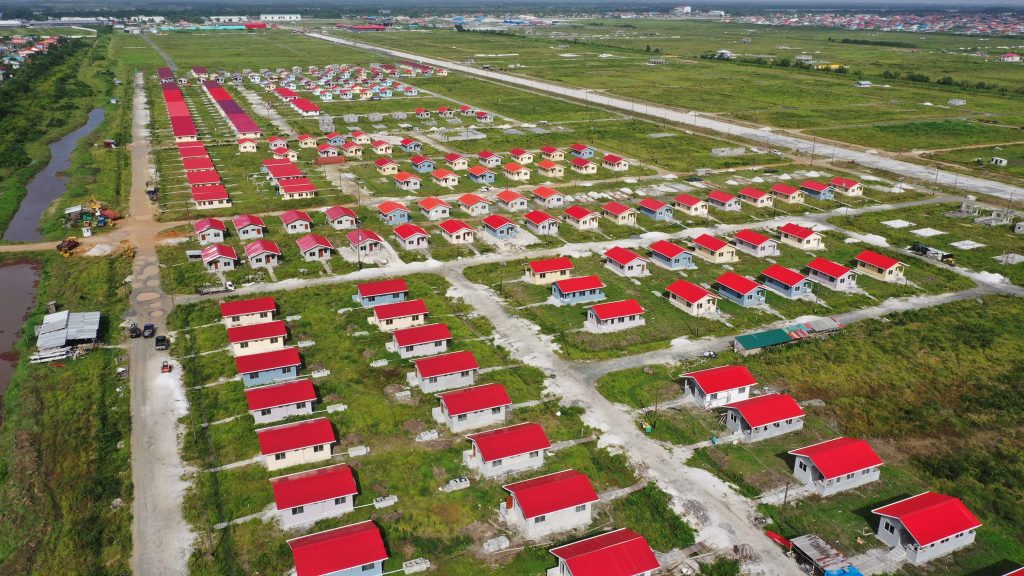 "I was very impressed with the project which the government of Guyana is involved in…I have studied very carefully the two-bedroom model, the cost is excellent and its fantastic value for money", PM Gonsalves said.
Each housing unit features two bedrooms, a living room and sanitary facilities at a cost of $5.5 million. The PM lauded the Government for subsidizing the cost, as he noted the homes are perfect starter homes for first-time homeowners.
"I believe this is an excellent initiative by the President and his administration, this is incredible when you think of the overall target they are aiming for".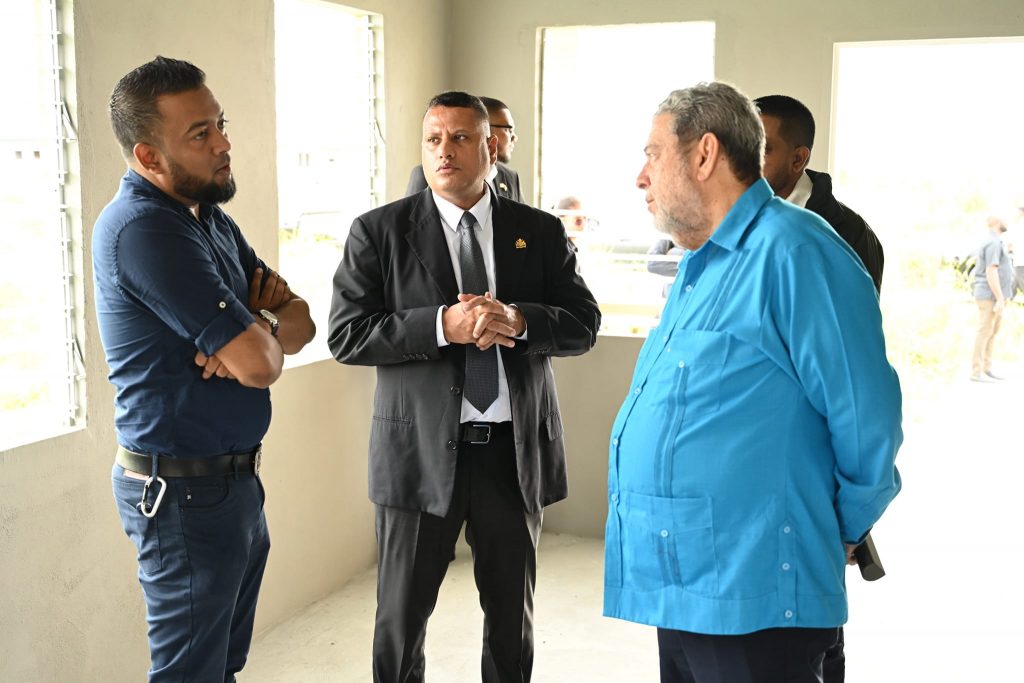 The Prime Minister also stated that his administration has a similar initiative, as the island continues to work to rebuild its housing stock following the last volcanic eruption.
"We have a similar category and these prices are certainly better than ours…the finishes are similar, there are definitely some things the homeowners have to do and there is room for addition but this will provide the base for persons to have a good quality affordable housing".
The Prime Minister and officials also visited the DuraVilla homes, at Great Diamond where sustainable homes are being constructed in keeping with Government's vision for 'green villages'. PM Gonsalves noted that his administration is in the process of finalizing an arrangement, which will see homes from DuraVilla being imported into the St. Vincent and the Grenadines. Under this arrangement, 1-, 2- and 3-bedroom homes will be imported to the island to aid in the Government's housing initiative. Also, the PM visited the GuyAmerica Furniture store before wrapping up his morning of activities with the Housing Minister.
Prime Minister Gonsalves is currently on a four-day state visit along with his wife Eloise Harris, during which he is expected to meet with a number of Government and Private sector bodies.
Photos: Sydel Thomas, CHPA PR Dept.