The ease for doing business locally and reducing red tapes will soon become a reality, as the Ministry of Hosing and Water-Central Housing and Planning Authority is moving the processing along for the implementation of an automated Single-Window System for planning and building permissions.
Minister within the Ministry of Housing and Water- Honourable Susan Rodrigues, Permanent Secretary of the Ministry-Mr. Andre Ally, Chief Executive Officer of the Central Housing and Planning Authority-Mr. Sherwyn Greaves, Chairman of the Board-Dr. Emmanuel Cummings, CH&PA's Chief Development Planner-Ms. Germene Stewart, Single-Window Consultant, Mr. Fareed Amin joined key stakeholders for a consultation session.
The event was held at the Arthur Chung International Convention Centre and saw participation by Minister of Home Affairs- Mr. Robeson Benn, Permanent Secretaries from all Government Agencies and heads of key government regulatory agencies.
In delivering the keynote address on the occasion, Minister Rodrigues noted the reform is necessary in respect of legislative amendments and streamlining procedures so that processing time for planning and building permits are reduced, as Guyana is now is poised for economic take-off.
The Minister reiterated the need for clear timelines and enhancement of accountability and transparency, noting that the current system is primarily paper-based.
"The goal is to have an integrated electronic permitting system, where the agencies will no longer operate as silos, but rather within an integrated mix of processes that take place concurrently".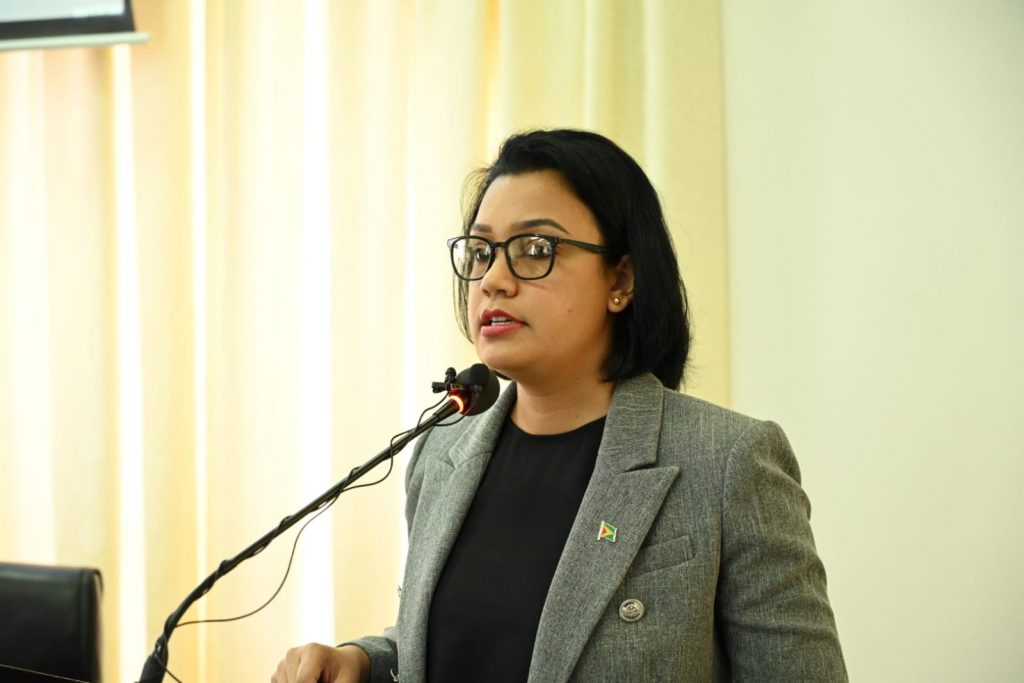 Citing the importance of the Single Window Planning and development approval system, Minister Rodrigues added that this is another initiative by the President to cut red tape, eliminate barriers to doing business and contribute to an enhanced business climate. She added that this system will allow developers and builders to know exactly how long they would have to wait for a decision and can factor these considerations as they make plans to finance and execute projects.
"I need to reiterate that the efficacy of this system is dependent on a "whole of government" approach – all the Ministries and agencies involved in the planning, development and construction processes need to be fully engaged and working collaboratively," the Minister reiterated.
Also, Permanent Secretary Mr. Ally on the occasion spoke to the need for enhanced policy framework to support the current economic boom the country is experiencing.
"Over the past few years the economic activities have increased dramatically with our new-found wealth in the oil and gas sector…to keep up with this momentum the enactment of new legislation is needed," Mr. Ally stated.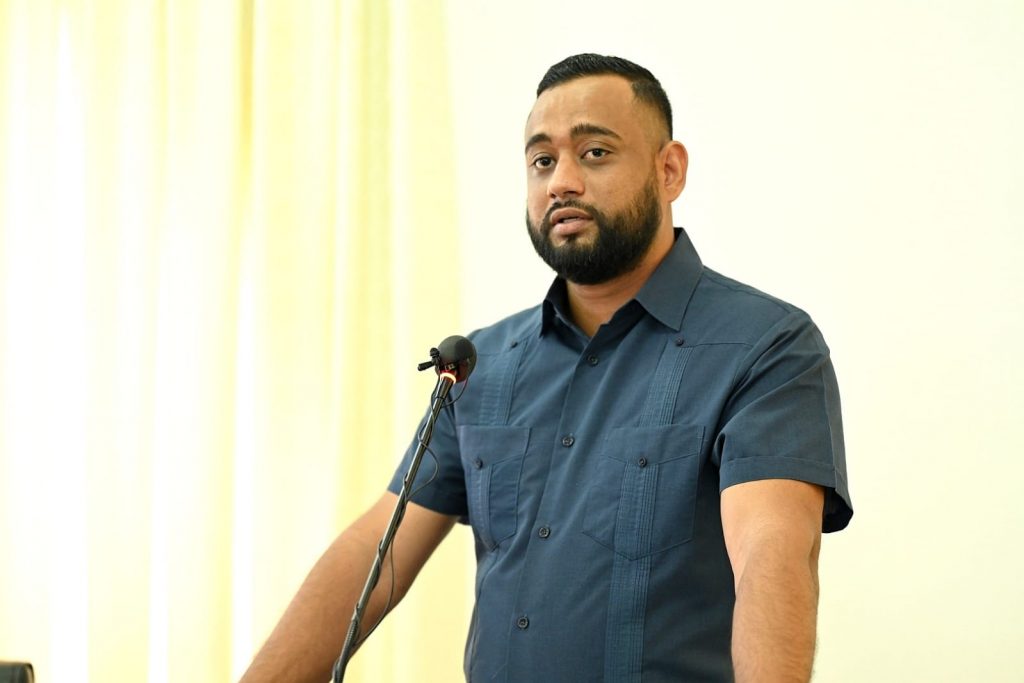 Meanwhile, the Project Consultant, Mr. Amin in his presentation on the how the system is intended to work, underscored the importance of customer service. He noted the need for a strengthened customer service base across all agencies involved.
"Customer service is integral and this will only work through strengthening, hence performance matrix is also important," Mr. Amin stressed.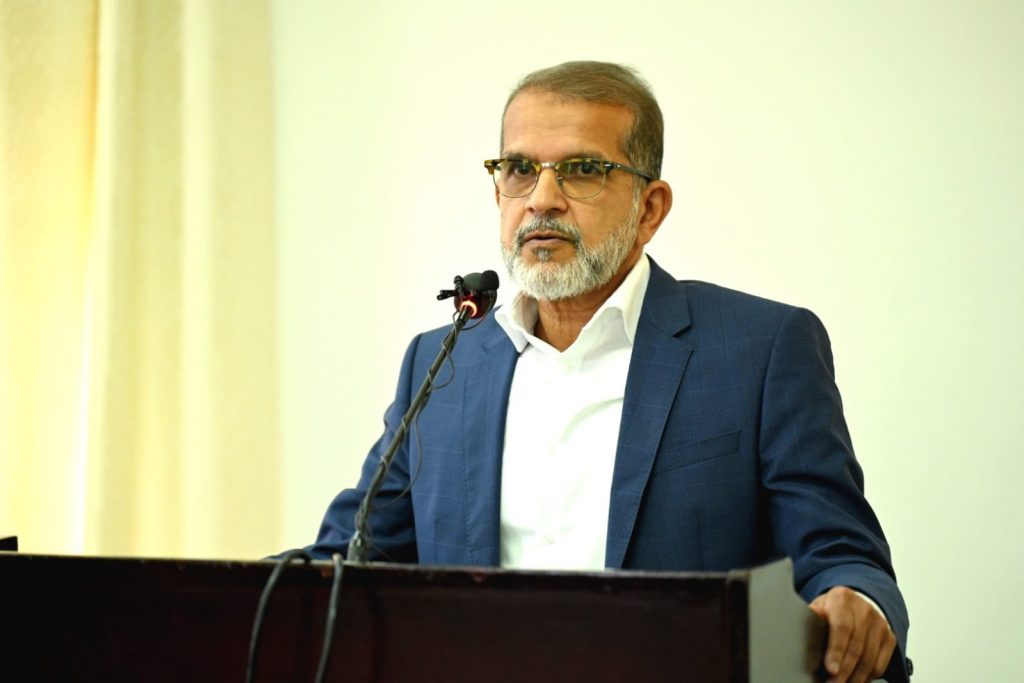 Mr. Amin also facilitated an intense question and answer segment, where he provided clarity on grey areas and noted vital suggestions from participants.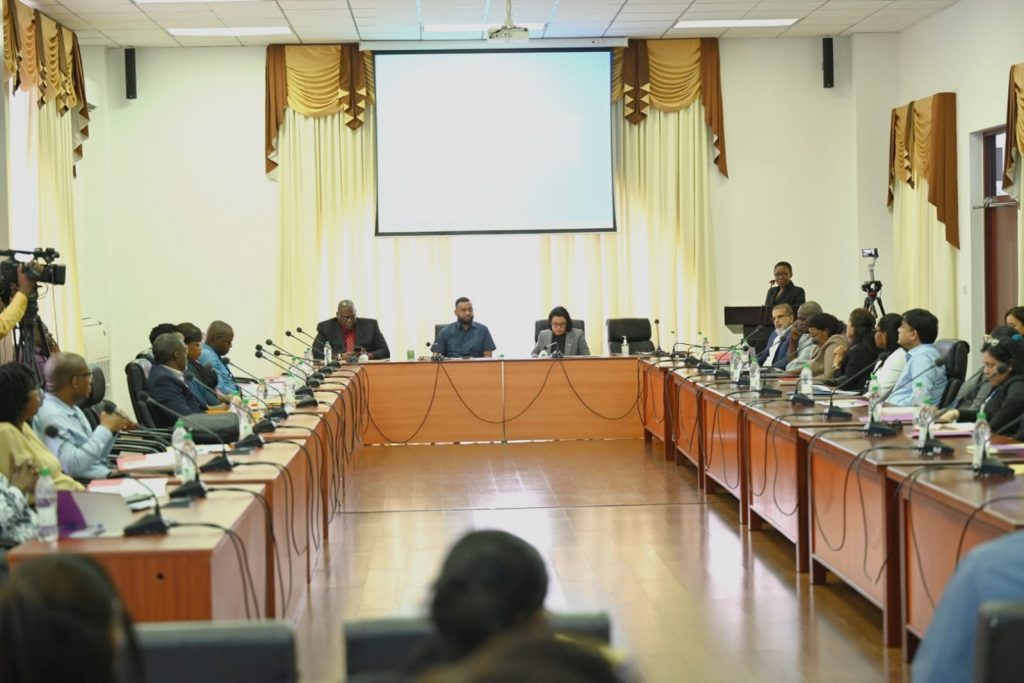 Chief Executive Officer, Mr. Greaves in his closing remarks noted his appreciation for the participation. He added that the suggestions and feedback received on the process to date will no doubt add to the comprehensive end product that is needed to serve businesses.
"We are appreciative of the suggestions and we will take them onboard to ensure that when we implement, we have a comprehensive process."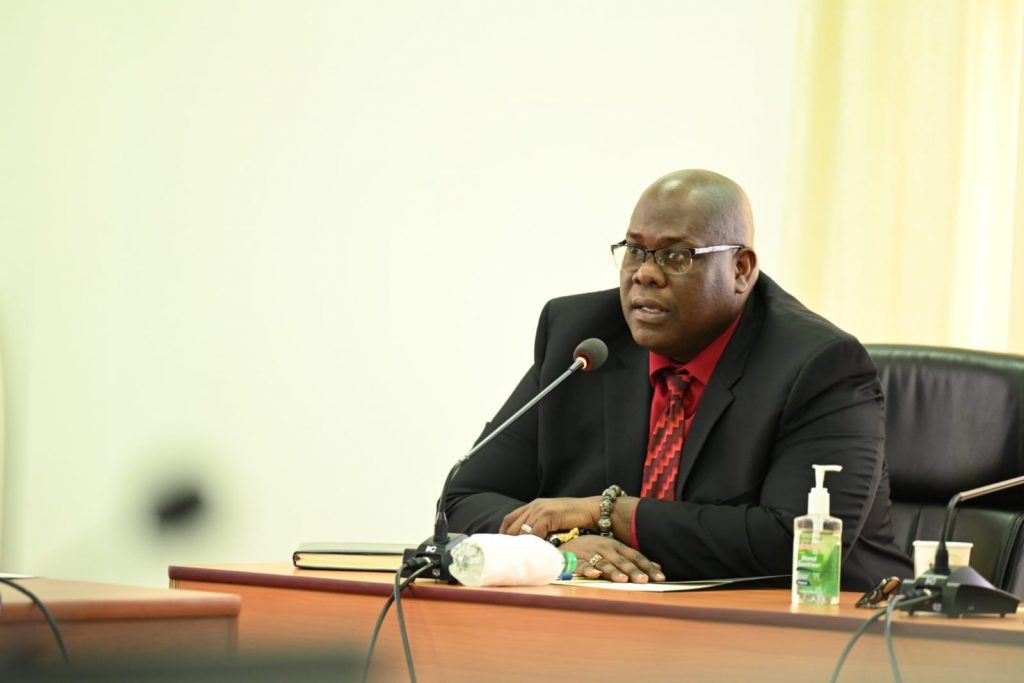 The Single Window Process is a commitment made by the administration in a move to integrate agency approach to services, efficiency, and to significantly reduce the processing time for planning and building permission.  Initial consultations commenced in October 2021, which saw engagement with local Neighbourhood Democratic Councils, Heads of Service Agencies and Regulatory bodies. Over the coming days additional consultations will be held with regulatory bodies countrywide as the sensitisation process continues.
Photos: Anil Seelall, CHPA PR Dept.