The Ministry of Housing and Water through the Central Housing and Planning Authority is working with the Guyana Lands and Surveys Commission (GLSC) and the Enmore/Hope Neighbourhood Democratic Council (NDC) to resolve squatting issues at Enmore, East Coast Demerara. On Tuesday, residents met with Minister of Housing and Water, Hon. Collin Croal; Minister of Health, Hon. Dr. Frank Anthony; and officials from GLSC and the NDC at the Enmore Primary School.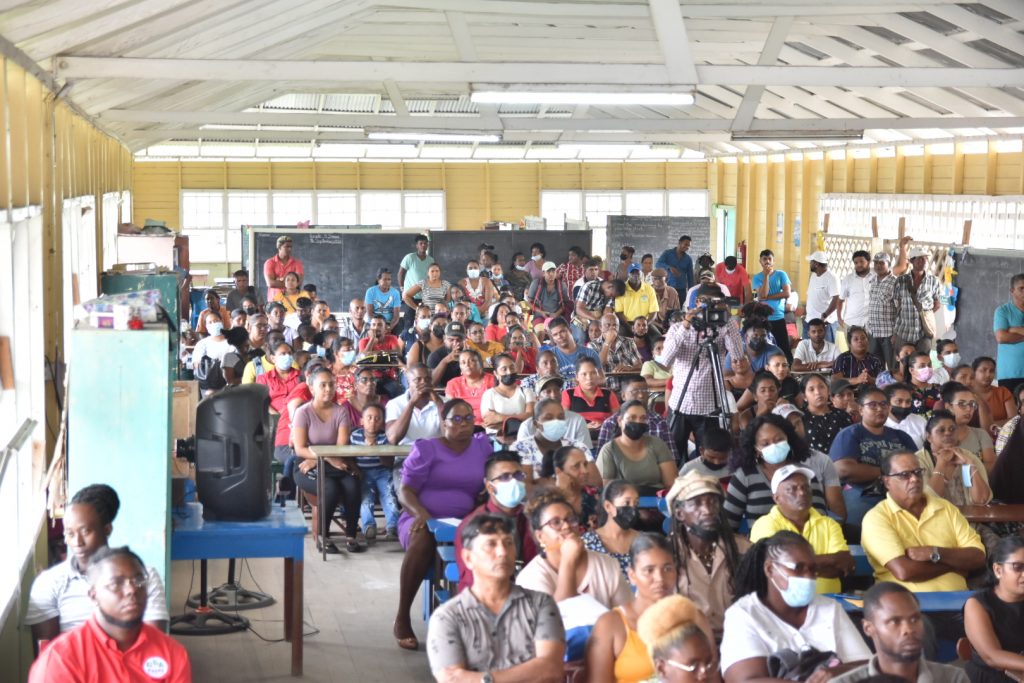 Approximately fifty persons are residing on a reserve at Gulf (Logwood area). Informal settlements have also been recorded at Hope West (40' Dam and Sideline), New Town, Block 20, Plantation Enmore Housing Scheme, OId Iron and the Enmore North Co-op. Most of the lands in the area currently fall under the purview of GLSC. The Commission is examining the relocation and resettlement of some residents and regularization of others, where possible.
"We will all work out programmes and the modalities of how we can get the best possible options beneficial to everyone," the Minister assured the residents.

Minister of Housing and Water, Hon. Collin Croal during his remarks
A number of other housing-related matters and community issues were also raised by residents, during the meeting and addressed by the Ministers and team.
Photos: Anil Seelall, CHPA PR Dept.